Indoors & Patio Space Available
Looking for a unique space to host your small event?
  We can accommodate groups up to 40 people indoors and 30 more if the patio space is used. 
Looking for a unique space to host an event? Whether it's a wedding, birthday party, bridal or baby shower, rehearsal dinner or corporate event, our space will satisfy your needs.
Distillery Rental
Property Rental Cost: $275 per hour, 2 hour minimum, includes bar tender(s), bar fruit and mixers, server tips are not included
Cleaning Fee: $200 per event for before and after cleaning
 Maximum persons: 40 people, standing (Hors D'oeuvre, finger foods) inside and patio areas, weather permitting
Maximum persons: 24 people, sit down, plated catered food
Tents, outdoor chairs, outdoor tables, etc. other than our picnic tables and canopy are prohibited
Outdoor music or entertainment is prohibited
Cost of our spirits are charged at regular retail cost for any bottles opened. Any opened spirits remaining at the end of the event are the property of the customer to take home
Any beer or wine requested to be served will be Connecticut made and charged to the customer at cost, plus ten percent and must be served by White Hills Distillery Staff. Nonalcoholic beverages such as bottled water and soda may be brought in by the customer.
Licensed caterers or food trucks are allowed. Caterer recommendations are available upon request.  Tables, chairs, cutlery, etc. are the responsibility of the customer and usually supplied by the caterer.
Our in-house charcuterie boards are available for sale in 3 foot (feeds 10-12 guests) and 5 foot (feeds 16 – 24 guests) lengths.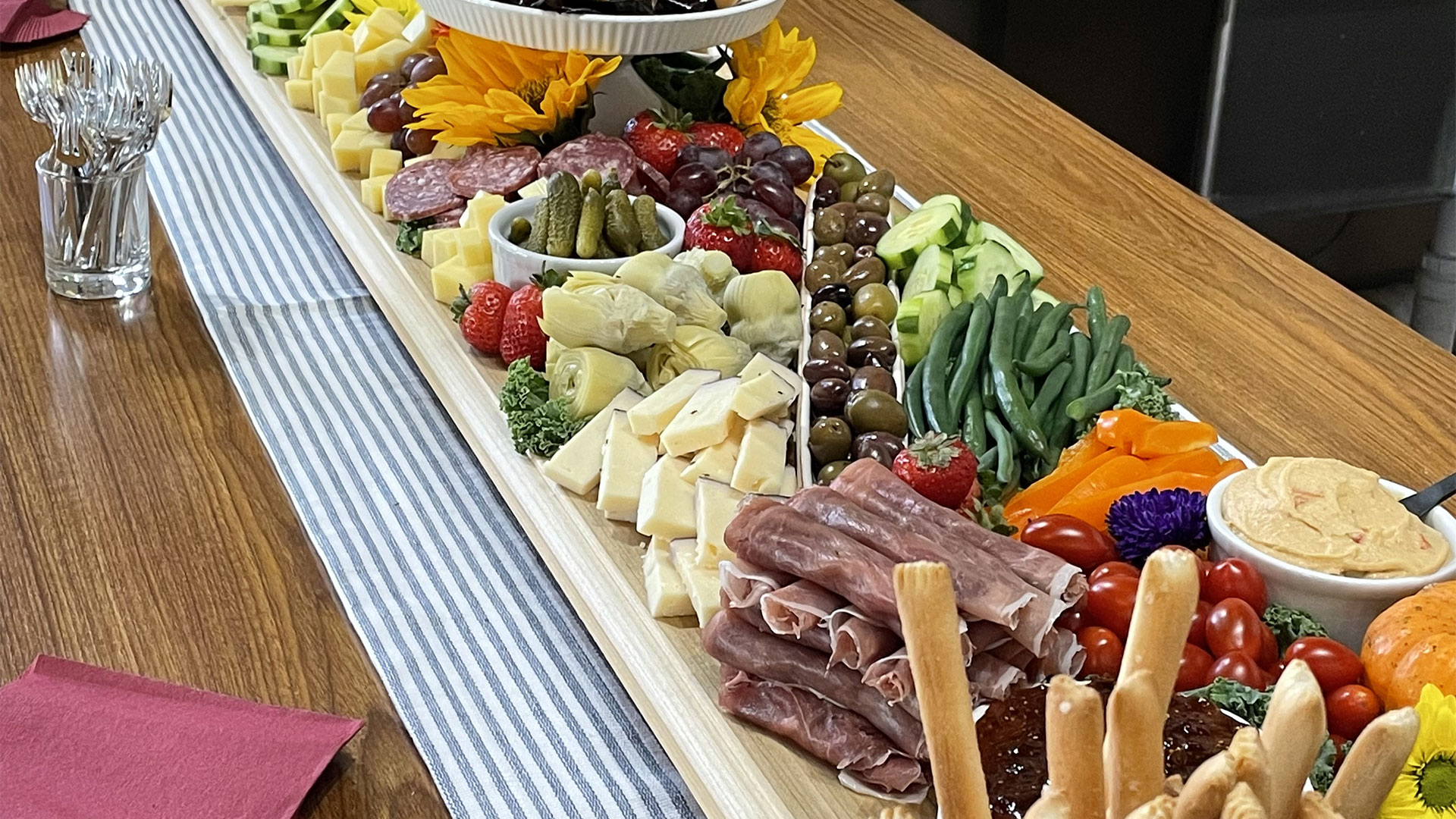 Whether you're looking for a great place to have a nice gathering or you want to celebrate an event, we are the perfect place. Fill out the "Host an Event" contact form or send an email.